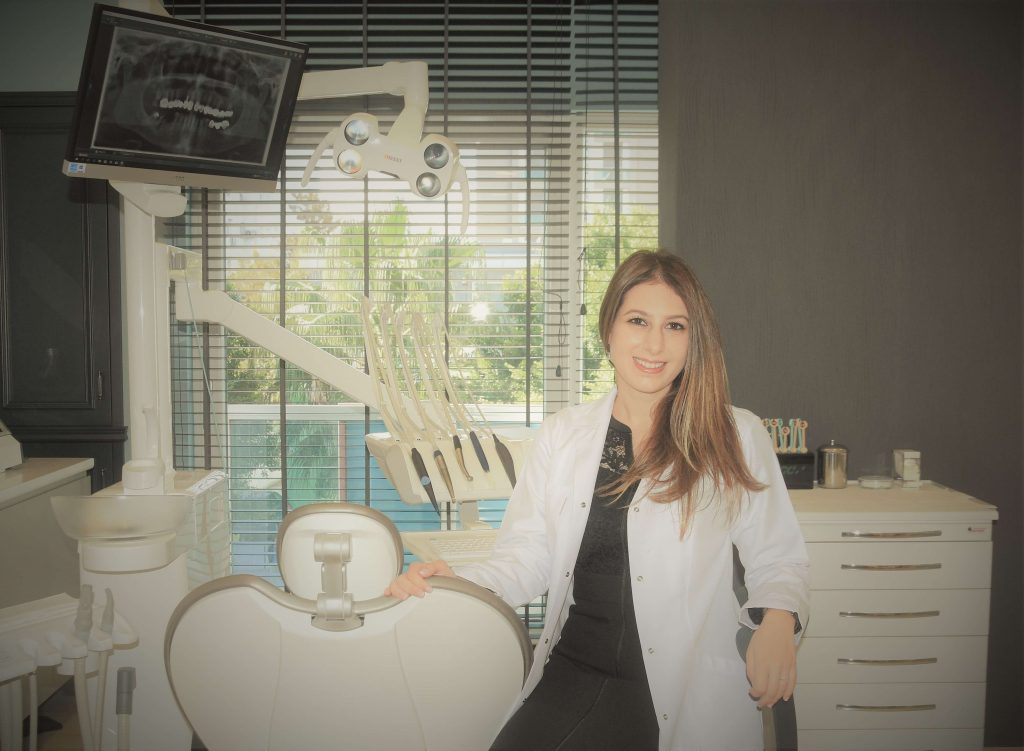 Dr. Cansu Bilginer Kılıç was born in Ankara in 1986. She completed her primary and high school education in Antalya. She graduated from Ege University Faculty of Denstistry in 2009. After succesfully graduanting from the Faculty of Dentistry, She started to PHD education. In 2017 she completed PhD programme in Istanbul University Faculty of Dentistry, Department of Prosthetic Dentistry and recevied the title of Specialist Doctor.
Bilginer, who is particularly interested in the field of aesthetic dentistry applications, made her thesis on aesthetic porcelains used in digital CAD/CAM systems. Dr. Cansu Bilginer Kılıç continues to actively use high-tech CAD/CAM and digital systems that enable more precise and highly compatible dental restorations in her clinic. Dr. Cansu Bilginer Kılıç closely follows the latest technological developments and new treatment techniques used in dentistry by attending congresses, seminars and courses. Its clinical applications cover every field of dentistry.
Dr. Cansu Bilginer Kılıç is a member of TPID (Turkish Society of Prosthodontics and Implantology) and TDB (Turkish Dentists' Association).
By using the latest technology and techniques, we ensure that you receive the most appropriate personalized advice and treatment.
EXPLORE OUR SITE USING THE QUICK LINKS
"We prefer high quality and new generation materials in our treatments. "
Training & Certifications